Our Experience in Restoration and Remediation
As a restoration contractor, it is our responsibility to service customers' needs with courtesy and professionalism. This desire to serve is at the core of our business strategy. We continually train and develop our staff so that we can respond quickly, with skill, and the utmost professionalism when a client is in a state of distress. As a full-service restoration company, we own the job from the start until the finish, which means we can perform the mitigation and construction on every job. To ensure our efficiency on the job, we utilize a process management software to track, monitor, manage, and report at every stage of the project.
It is our policy to promote from within and develop individuals to achieve their potential. As a company, we are committed to doing our part to elevate the quality of life through ethical business practices and community service.
Our History in The Restoration Industry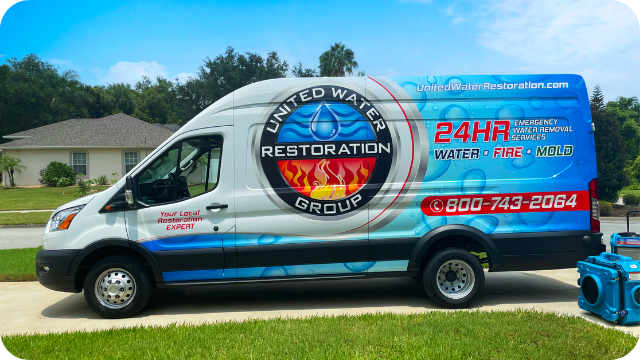 United Water Restoration Group of The Woodlands focuses on communication, compassion and integrity, from our owner to our receptionist and all the individuals in between. We strive daily to deliver our mission to serve people in their time of need with compassion, thorough communication, and quality service. Each team member has been selected because they have a desire to help others.
United Water Restoration Group has been serving its communities dutifully and respectfully for over 15 years. We are a local business with offices located all around the United States and parts of Canada. We believe in providing world-class service to anyone who needs us! Whether your issue deals mainly involves storm damage or flooding at home; sewage backup in commercial properties like restaurants/ hotels etc.; mold outbreak on residential property due accidents such as pipes bursting under pressure (a common occurrence nowadays), our specialists will come fix things up right away as we are here for you 24/7!
Our Local Restoration Customers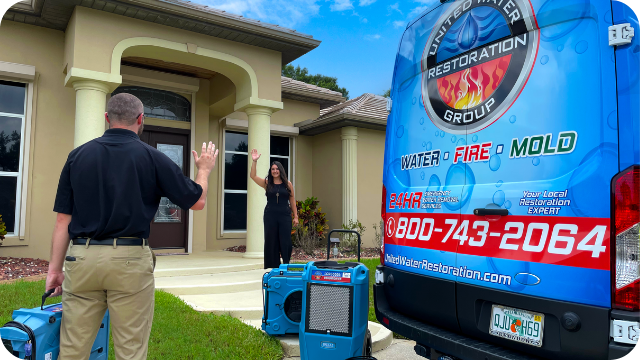 When disaster strikes, you need someone who will treat your home or business like it is their own. You can expect honest and respectful treatment from our trained technicians during the restoration process because we know how difficult these times are for homeowners/businesses in The Woodlands, Texas when faced with an emergency situation beyond their control (such as fire). The goal of all those employed here at United Water Restoration Group isn't just about providing relief, it's our commitment towards ensuring your total satisfaction.
Whether you need a small repair or large-scale project, our team in The Woodlands will be there for your home. We take pride on ensuring each job is done right the first time and with an eye towards customer satisfaction!
Serving People – Serving people in their time of need with compassion for the unexpected and disruptive event that occurred in their life. Reassuring customers that we are there to serve them and help them through this stressful time. Our customer's need to know that even though we deal with disasters every day, we are sympathetic to the fact that these circumstances are unique and uncertain to them.
Communication – Daily, convenient and thorough communication with our customers, insurance representatives, referral sources and other people connected to the project.
Quality Service – Provide our customers with timely and quality services on each and every project.
Integrity – Serving our customers and the insurance industry with integrity by:
(1) Showing courtesy and compassion to our customers during an unexpected loss through ethical business and marketing practices; and
(2) Respect the necessary and agreed upon scope of work to return the property to its pre-loss condition along with fair and competitive pricing in accordance with the community and insurance industry pricing standards.
Company Stewardship – To embrace our responsibility as a business in our local community by:
(1) Promoting and engaging in ethical business practices
(2) Supporting and participating in organizations that elevate the quality of life in our community
(3) Continually enhancing our business and improving our business model to deliver more value to our customers and community.